Are you attending ICT 2018? Come and visit our booth from 4 to 6 of December in T11, Austria Centre Vienna (ACV) – Hall X4, ICT event 2018, Vienna. Experienced V4Design developers and system engineers are waiting to guide you through our Virtual Reality (VR) immersive environment of V4Design, which revives the past, the present and an artistic surprise of Gendarmenmarkt square, Berlin. Kostas and Yash are more than pleased to meet you there!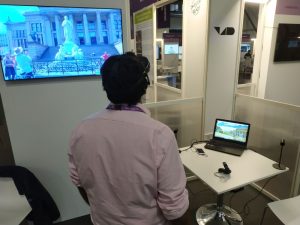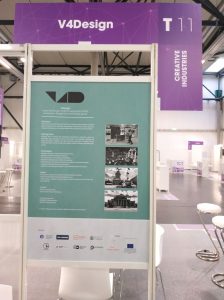 3D-reconstruction technologies have been deployed in thousands archived and crawled images in order to build a VR environment, which depicts the square as it is today and as it appeared to be in the beginning of the century. Texture proposals have also been integrated in the demo so as to enable style transfer in the reconstructed architectural structures and 3D-models. Further functionalities for video game designers have also been incorporated in the demo so that the end-users can add, move and rescale 3D-models in this immersive environment while visiting and the VR square playing with this demo.
Don't miss out the opportunity to interact with sate of the art VR technologies, meet our people and get a V4Design freebie!